Currently available offers:
Black Friday Super Sale - 12% OFF
Coupon: BF12
Activity time: 2020.11.16-11.30
Steps for usage:
(1). Add the product to the shopping cart.
(2). Use coupons on the
shopping cart
page (https://www.urdolls.com/shopping_cart.html).
The specific operation is shown in the figure below.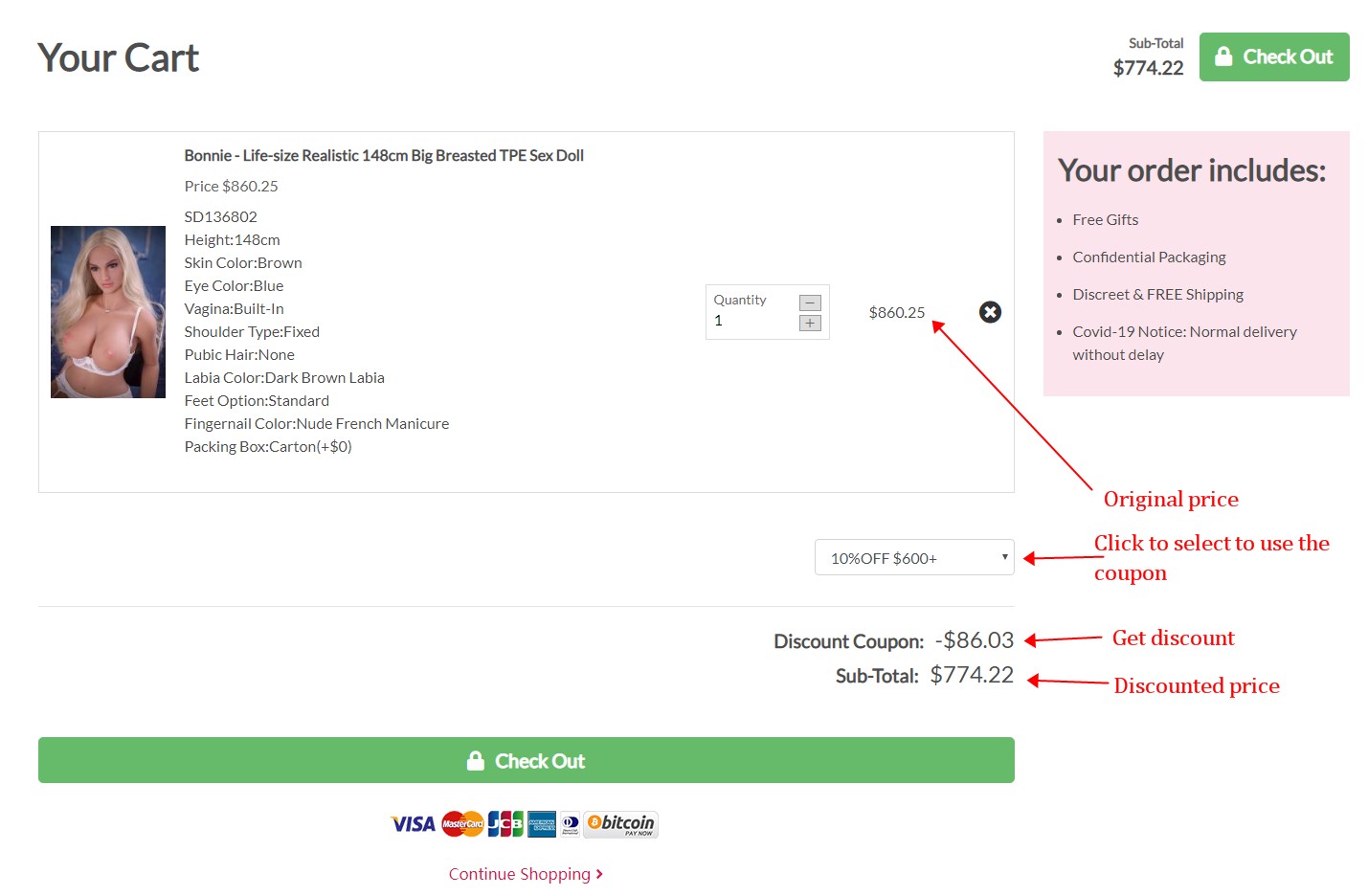 (3). Click Check Out to enter the address page to complete the delivery address information. (Https://www.urdolls.com/checkout_shipping_address.html).
(4). After entering the payment page, choose any customer-supported payment method to complete the payment. (Please note: all payment methods can be paid at a discounted price)
Note:
If the customer clicks the shopping cart for the first time. The product coupon will be used automatically. If the customer is not clicking the shopping cart for the first time. The customer is required to manually click to select the available coupons to receive the discount. Therefore, when you enter the shopping cart page, please check whether the coupon is successfully used.